If you are looking for an unforgettable private London Tour, and are seeking a guide to help you get the most out of your time in England's Capital City, then why not let author and broadcaster Richard Jones provide you with a truly memorable experience?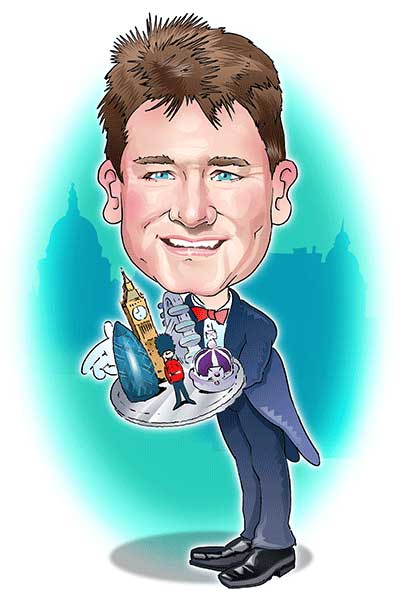 In fact, by making use of Richard's bespoke service, you'll, effectively, have London served up to you on a silver platter and be able to choose from a series of exciting and fascinating tours that will be tailored to your exact wishes, interests and requirements.
And, because this is a bespoke service, you call all the shots.
Everything about your day will be 100% flexible.
Indeed, the only parts of these tours that are set in stone are the buildings you'll encounter as you enjoy a great day out in London!
You can choose one of Richard's ready made off the peg tours; you can mix and match parts from any of these tours to create your own unique itinerary; you can ask Richard to put together a tailor made tour that will take in the locations and places that you want to see; or you can just ask Richard to show you London and allow everything to evolve as your day progresses.
In short, if you hire Richard Jones as your private tour guide in London, you will get far more than just a standard sightseeing tour, you will enjoy a stand alone sightseeing experience, in the course of which you won't just see London, you'll discover it.
IT'S YOUR TOUR DONE AS YOU WANT IT
The beauty of hiring your own London private tour guide is that you are in the company of a local expert who has the knowledge, ability and skill to combine the City's varied sights, exciting attractions and diverse neighbourhoods into a tailor made and memorable experience that meets your exact requirements and wishes.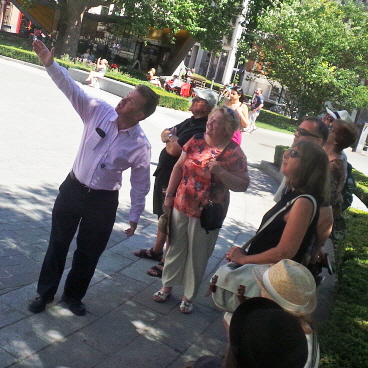 Richard can meet you at a location of your choice - you could start at your hotel, office or other convenient venue - and, having decided on what you would like to see and do, you can set off to explore London at your pace and in your time.
You are able to pick and choose where to go and when to visit. If you need a pick-me-up or a break you can do so.
You can ask questions, discuss things, chat with your guide as you go round, be introduced to some of the friendly locals, and just relax as you enjoy a great day out in London safe in the knowledge that not one second of your precious time will be wasted.
A FULLY QUALIFIED AND EXPERIENCED LONDON GUIDE
As a qualified, and registered, London guide, Richard is able to, not only introduce you to London's well known attractions, and ensure you get the most out of them, but he's also able to show you the backstreets, the hidden courtyards, the lesser known historic buildings, and the narrow, atmospheric alleyways where history was made and time, well and truly, stands still.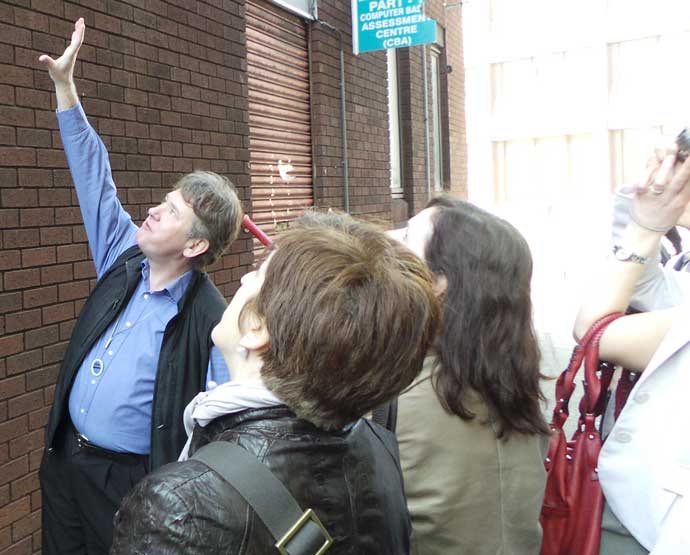 Richard has been conducting tours of London and England since 1982 and, with over 32 years experience of introducing visitors and Londoners alike to the sights and attractions of this great city, he has had plenty of time to perfect just the right mix of history, facts, fun and entertainment.
With his in depth knowledge, his boundless enthusiasm and his genuine passion for his subject, Richard is the ideal companion to introduce you to the wonders of London, both past and present.
You will find him friendly and approachable, and he will be attentive to your needs throughout the entire day, ensuring that you get the exact tour you want and that you do it at a pace that suits you.
A PUBLISHED AUTHOR AND BROADCASTER
Richard is an internationally renowned author and has written over 20 books on London and Britain covering a wide range of subjects.
He has also made numerous appearances on television documentaries throughout the world speaking about subjects as diverse as haunted London, The Norman Conquest, Jack the Ripper, Charles Dickens, William Shakespeare, Sherlock Holmes, London's pubs, and Harry Potter.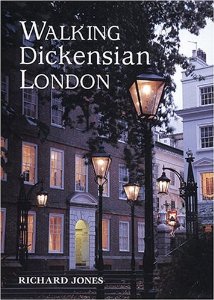 His books include the acclaimed Walking Haunted London; Haunted Britain; Walking Dickensian London; and Jack the Ripper:- The Casebook.
Richard has also written guides to Oxford, Bath, Shakespeare's Stratford, Dickens's Rochester, York, Edinburgh, Stonehenge, The Cotswolds, Cambridge and Dublin.
In addition, he has also written books that cover the whole of Britain and Ireland and has, therefore, travelled to every corner of the British Isles and Ireland to conduct his extensive research.
He is, therefore, also well placed to guide you on a wide variety of day trips to cities, towns and places outside of London.
If you are planning to visit other places under your own steam he'll be happy to make suggestions and proffer advice on where to go, where not to go, and how to make the most of your time in Britain and/or Ireland.
YOU'LL SEE MORE AND DO MORE
Having your own private tour guide means that you are free to roam London at your leisure, as opposed to being confined to a set route and itinerary.
If, as often happens, you have heard, or read, about a particular place or area, or Richard mentions something or somewhere, and you want to go there, no problem, it's your tour so, just say the word, and you'll go there.
You'll be able to explore London's diverse neighbourhoods and villages such as Chelsea, Hampstead, Spitalfields or Docklands.
You'll be able to dodge the crowds and explore away from the main tourist routes enabling you to really get beneath the skin of this fantastic and vibrant City.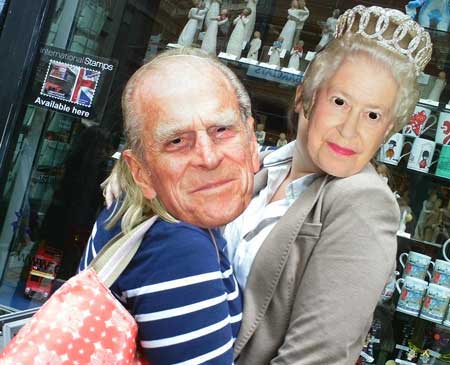 You'll be able to relax, let your hair down and devote your energies to just having a great time, without having to conform to a group mentality.
You can, if you wish, do those silly, fun things, such as posing as the Queen and Prince Philip, without having to be in the least bit self conscious.
You can ask the questions you wish to ask without the fear of drawing that disapproving stare, or dismissive tut, from the know-it-all passenger that we've all encountered on scheduled tours!
But, the great thing is that you'll be enjoying London on your own guided tour, not crammed on to a bus with 50 or so other tourists. You will set the pace, choosing how fast, or how slow, we go.
If a particular location, item or neighbourhood catches your attention, you can spend longer there without having to keep up with a pre-set schedule, or risking the disapproving stares of 50 fellow passengers, because you were five minutes late getting back to the coach!
YOU CAN SAVE TIME AND MONEY
By visiting places such as the Tower of London and Westminster Abbey with a Blue Badge Guide, you not only get to see parts of them that other tours are forbidden to access, but you can also save money on the price of admission and bypass the often horrendous queues as you walk straight in without having to line up!
Just don't act too smug as you glide effortlessly past the long lines at the Tower and Westminster Abbey, and please, please, please, don't thumb your nose at those unfortunate folk in the lines as you walk past! As we say in England, that's just not cricket!
Even better, hiring your own private guide, doesn't cost a great deal more, on a cost per person basis, than a scheduled bus or coach tour. Indeed, for a family or group, it can often work out much cheaper.
And, when you factor in the personalised element of a private tour, whereby you see the things you want to see in the order and at the pace that you want to see them, the benefits are enormous and extremely cost effective.
A FRIENDLY, KNOWLEDGEABLE AND VERSATILE GUIDE
An important factor in any tour around London is that it should be enjoyable as well as informative
To this end, Richard much prefers the whole experience to be more like a guided chat and discussion than a rigid guided tour and he likes to keep it as light hearted and informal as possible.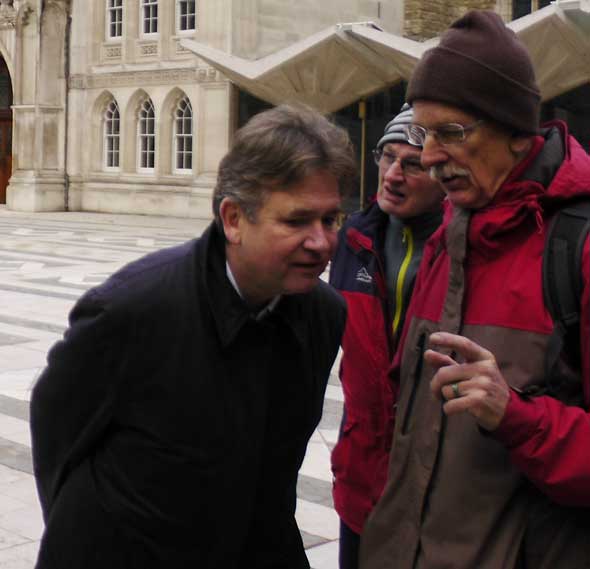 Although his tours are packed with information and history, he presents them in such a way that you never feel overwhelmed but, rather, are able to take in and enjoy all the interesting facts and fascinating things you will hear and come across. He'll take the time to listen to your questions and answer them in as much detail as you wish.
A recurring comment that Richard often gets from his clients, and of which he is extremely proud, is that they feel like they're being shown around my an old friend who they can interact with and not feel that they've just got to stand there and listen as though they're being lectured to.
If you think about it, that is exactly what a good tour should be about.
Being in the company of a guide who has the knowledge, but a guide with whom you can chat and react with on a personal level and whose company you can enjoy.
And Richard will go out of his way to ensure that he delivers on all counts. If he doesn't, just tell him!
RICHARD NEVER FORGETS THAT IT'S ABOUT FUN
The other important ingredient for a memorable guided tour in London is that it should be about having fun.
This is, after all, one of the World's coolest cities and Richard will ensure that every minute of your day is truly memorable and enjoyable.
You'll make regular stops to get those all important photographs at a wide variety of London landmarks, and get them from the very best angles and vantage points.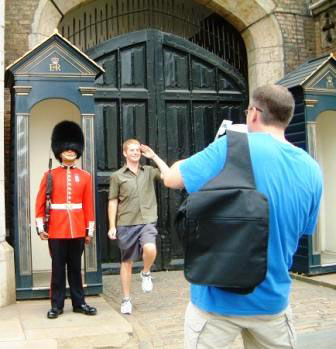 He'll get you up close and personal so that you can, if you want to, stand next to palace guards and have a photograph taken as you march alongside them!
He won't just take you to the Abbey Road Crossing, he'll allow time for you to pose as the fab four going over it.
If you pass a human statue (of which there are quite a few in London) he'll give you the opportunity to pause so that you can, if you wish, imitate her, him or it.
You'll not only learn a lot, but you'll also laugh a lot as well.
And, more importantly, Richard will be 100% attentive to what you want.
So, for example, if you're feeling a little weary, and want to take a break, he'll take you to a nice little cafè or coffee shop where you can recharge your batteries and resuscitate your enthusiasm, whilst chatting about anything or nothing!
And, best of all, you'll go home with loads of great photographs showing yourselves really having a great time at various famous, and some not so famous, locations around what will have become, very much, your London.
TOURS FOR FAMILIES WITH CHILDREN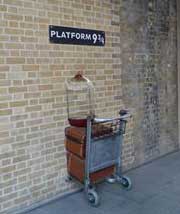 If you have kids, he'll pepper the tour with ghost stories, and quirky bits of history and he'll even get them to act out their favourite scenes from the Harry Potter films at the sites where they were actually filmed.
With children incidentally, Richard has a series of quiz sheets that he can bring along with him so that they are kept occupied throughout the day and make it a real adventure for them as well.
Richard is also a Member of the Magic Circle, the World's most prestigious society for magicians, so, being something of a wizard himself, he'll even be able to keep the children entertained with a few wonders of a more ethereal variety!
He even offers a full Harry Potter Tour that takes in the various locations around London that have been used as locations in the various Harry Potter films.
LONDON ONE OF THE WORLD'S GREATEST CITIES
Of course, a tour wouldn't be up to much if the subject matter itself wasn't particularly inspiring or interesting.
Fortunately, with a canvass like London, the possibilities are almost endless and, if you can imagine it, it can be done in London.
Where else can you follow in Shakespeare's footsteps and visit old dining halls inside which his plays first premiered?
Where else can you gaze upon streets and buildings that have hardly changed since the days when Dickens knew them and featured them in his novels?
Where else can you ponder some of the cases that Sherlock Holmes worked on at the very sites where he, invariably, solved them?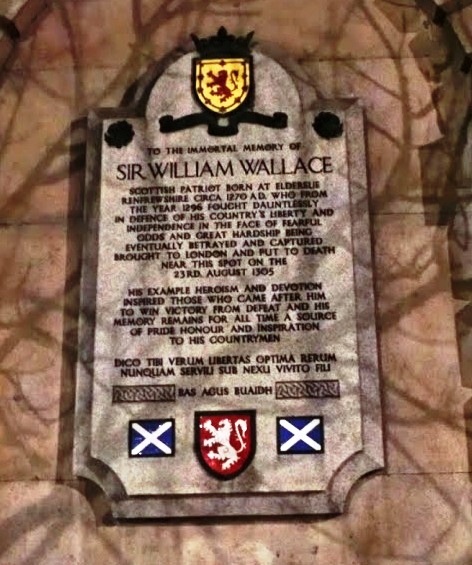 Where else can you stand outside famous theatres where titans of stage and screen, both past and present, have appeared?
Where else can you hunt for ghosts in tumbledown graveyards, be terrified by Jack the Ripper in creepy East End alleyways, stand at the very spot where Sweeney Todd turned his customers into tasty meat pies, pay tribute to the memory of Sir William Wallace - Braveheart himself - at the place of his execution.
Where else can you see World renowned architecture, enjoy cutting edge modern art, or even follow in the footsteps of the Beatles over the World's most iconic pedestrian crossing?
Where else can you stand by the final resting places of some of history's most famous names and see the houses or palaces in which they lived?
Where else can you marvel at the magical locations that have been featured in the Harry Potter films, see the places where James Bond has lived to die another day, or see churches, houses and streets that have featured in blockbusters such as Four Weddings and a Funeral, Sherlock, Robin Hood Prince of Thieves, Bridget Jones's Diary, Shakespeare in Love, or even various Batman films?
And, having enjoyed a truly memorable day exploring all these wonderful things, where else can you relax in a 16th century riverside tavern, absorbing the atmosphere, and watching the 21st century drift by outside?
OUT OF LONDON TOURS
Richard is also qualified to guide at locations outside London.
He can take you to Windsor Castle, escort you to Oxford and give you an unforgettable tour around the wonderful colleges, take you to Bath, Stonehenge, or Stratford-Upon-Avon, or take you on an enchanting journey around the wonderfully picturesque Cotswold Villages. A particular favourite day trip of his is to take clients to Rochester and walk them around its various Dickensian locations.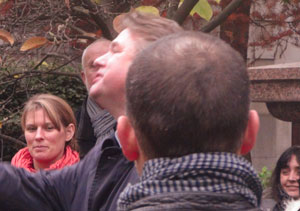 He prefers to take you to places such as Oxford and Bath by train, as this means you can get there a lot quicker than going by road - thus ensuring that you get much more time to explore.
You will find an honest assessment of the pros and cons of travelling by train on the pages that deal with these locations on this website.
However, this aspect of Richard's tours is by no means set in stone, and if you have your own driver, or would like Richard to arrange a car for you, then just let him know at the time of booking.
Since he is the author of several books that feature these out of London locations, he is able to give you an in depth tour of them that, like his London tours, is more than just a standard sightseeing tour, but rather gives you the opportunity to really experience and discover these wonderful places.
GET IN TOUCH AND LET YOUR ADVENTURE BEGIN
So, if you want to really get to see London, and get to see much more than you would on a standard sightseeing tour, get in touch.
You'll find that, from the first contact, right through to the moment when you say goodbye after you've taken your tour, we're devoted to ensuring that everything runs smoothly and that you get the tour that you want, and leave London with a much better understanding of the City's layout, and a full knowledge of all the wonderful things that help make this one of the World's greatest, if not the greatest, Cities.