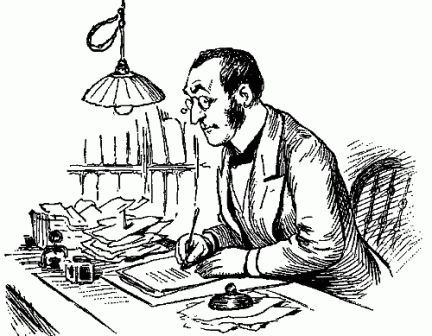 This is the second tour I've done recently - the first was Walk in the Footsteps of Dickens and today the Ghost walk - thoroughly enjoyed both.
Very inspirational and helps bring alive books I'm now reading.
Plan to do Jack the Ripper one next.
Keep up the good work.
Ann Timlett
Thank you for such a fabulous and insightful tour.
Your passion for Dickens is infectious and we had a great time.
I wouldn't hesitate to recommend this experience.
Can't wait till I'm in London again to take another one!
Elaine Murray
Richard Jones is a very genuine, helpful and knowledgeable tour-guide.
As someone who has done guiding I appreciate the skills involved and I think Richard is faultless, cares about his customers, and works hard to give the best experience.
I am studying for an MA in Victorian Literature at Royal Holloway and attended the Dickens tour with two fellow students because we have a compulsory paper on Victorian London and we wanted to try and bring our studies to life.
We agreed unanimously that we learnt more from Richard than our lecturer and that he was also a better public speaker.
Despite this, we also felt that he was good at pitching the tour to a variety of different levels and that everyone there would have enjoyed it.
We are already thinking about attending one of his other tours, as we have a class on Jack the Ripper later on this term.
Azelina Flint
The ghost walk with Richard Jones was excellent.
He is very informative and extremely entertaining.
Great sites along the walk, especially those little side streets that you go through.
Highly recommend it.
Abe Gomez
USA
Excellent.
Well worth doing for the insight into dickens and seeing some of londons hidden treasures.
Tour guide fantastic, his enthusiasm infectious.
Definately come away feeling uplifted and wanting to go read more.
Emma Ryall
Dear Richard
Today was a triumph.
Everyone so enjoyed your fascinating tour and the excellent way you presented such amazing facts and stories.
It certainly brought Dickens to life and thank you for a wonderful time.
Now everyone is so enthused, we would like to organise a Shakespeare Tour but the only caveat is that the group will only come if you are the Guide.
Best wishes
Louise Naftalin (Book Club Organiser)
The Guide was very knowledgeable and very good in his explanations and in creating atmosphere which suited this type of tour very well!
He was also very good and making sure everyone could hear his explanations and stories and projected his voice extremely well.
A great guide for a Ghost tour!!
Claudia Barahona
Richard was a fantastic host, by far the best we have encountered!
The evening was atmospheric, informative and took us deep into hidden London.
The children were not too young and loved every moment!!
We will be booking again and would strongly recommend using this company over others, as the others pale in comparison!!!
Sarah Hennessy
Richard
I can't thank you enough for the fabulous Jack the Ripper tour you gave my partner and I tonight.
We are both Detective Supervisors from the LAPD and are in London attending a 3 week senior investigating officer training course with the London Met Police.
We both found the tour fascinating and your knowledge and presentation were phenomenal.
You were very enthusiastic and this tour was one of our favourite things we have done so far during the trip.
We looked at the other groups doing tours with others and the people did not look like they were having any fun at all, in contrast to our group.
Thanks again for a first class tour and we both highly recommend your tour.
Wayne Lightfoot
Los Angeles Police Department
I took Richard's Shadows and Alleyways Tour, and was just short of stunned.
As an occasional "haunted tour guide" (in America) myself, I was in awe of Richard's command of history, imbued masterfully with his own unique sense of rye humor, as well as of things most audiences probably don't think about: command of narrative rhythm (ya gotta know when your tour members might be getting fatigued, or in some cases of the unimaginative members: bored!), so a well-timed "RAH!" is necessary to keep the levels up, and he has this perfected, narration techniques, and his STAMINA!
After all, it's got to be hard to maintain such enthusiasm over such a long tour (2 hours!), and over so MANY tours year in, year out.
His mastery over all these things are second-to-none, and I've been on many haunted tours in my day.
I cannot recommend Richard's tours enough to those purveyors of haunted history.
Nico Holthaus
Arizona, USA
We both really enjoyed the tour.
It was very informative and interesting.
Richard was very knowledgable and his narrative was upbeat and also humorus and overall a very pleasant tour.
We would be interested in future tours and would thoroughly recommend them to friends and family.
Maureen Arrowsmith
The tour was great fun!
I'm not a believer in ghosts but the stories told were great and threw a little bit of history into the mix as well.
Add to that the humour which was injected and it made for a thoroughly enjoyable walk.
I've already recommended it to others and will for anyone else who asks!
Thanks!
David Beer
Thank you for an amazing, fun and fact filled walk.
This is the third walk I've been on with you and have gained so much from each of them.
We will definitely book again... We both like the look of the city pub walk (or is it a stagger?!).
Richard is an amazing guide - his depth of knowledge is incredible!
Sue Hunt
London
Hugely enjoyable and informative excursion into Dickensia, and other worlds, by a man (Richard) who is clearly on top of his game.
If you are a Dickens fan, try it. If not, try it anyway.
G.F
Herefordshire
England
Very nice tour
Richard is very knowledgeable and gave important tips regarding the city.
Kudos.
Arnaldo Mehedin
The guide was just wonderful, you can tell he is very knowledgeable in his field and has a great passion for what he does.
I really enjoyed learning about the gory history of London and the little antidotes that went along with each story.
Wendy Scriven
Tour was excellent. Guide was super - delivery great and very knowledgable.
Lots of variety and pointers for follow up.
As suggested we went to see the Guildhall and the Amphitheatre in the Gallery basement.
We also went on to the roof top observation level in the building near Mary le Bow churrch.
John Mackay
Dear Joanne
I'm writing to ask you to pass on to Richard my sincere thanks for such a fantastic tour today.
On the tube ride home my students were all commenting on how much they had learned and on how engaging Richard was as a guide.
Best wishes
Craig Duncan
Associate Professor of Philosophy
Department of Philosophy and Religion
Ithaca College
New York
The Dickens Secret London tour was fantastic.
Our guide was very knowledgeable and full of entertaining anecdotes.
I heartily recommend this tour for anyone who wants more than surface knowledge about the author and the area where he worked.
Jane Donahue
Yet another informative and fascinating adventure around hidden parts of London.
Highly recommended!
Kate Happer
A very enjoyable tour even though the weather was diabolical!
Richard's descriptions and quotes really brought Dickens alive.
It has enthused us all to return for another tour in the future.
Thank you.
Diane Cheeseman
Just did the Ripper tour, we both thought that it was going to be along the lines of the ghost tour which was theatrical, (a compliment ).
But the ripper tour tour once we got into to it was just as good, it wasn't a performance, the chap doing the tour knew his stuff, did not sensationalise it, (no need to) and we were left with a sense of true history of the times and the area, and thinking of the poor women of the times.
Would highly recomed.Ten out of Ten!
Alison Roberts
Really absorbing and interesting.
Kept my attention throughout and made me want to do more tours with this guide.
A really good evening.
Neil Murphy
Fantastic evening, great host - very informative and fun.
Group of six of us - we all enjoyed it
Thanks
Sue Hillman
Dear Richard
Denis and I thoroughly enjoyed the experience.
It brought another London to life for us and I am certainly going to start reading Dickens again.
You were so entertaining and inspiring !
We will recommend you highly to friends going to visit London.
Thank you again for being the highlight of our visit to London.
Sincerely
Mary Markham and Denis Canty.
Limerick
Ireland
Richard, as usual you were brilliant, very entertaining....no one does a London tour like you...looking forward to our next tour with you!
Sue Metcalf
I've read a lot of books about haunted London and was impressed to hear a few stories I had never come across before!
The enthusiasm of the guide made the tour what it was.
Emma Pawluck-Yaman
Really enjoyed the tour.
We learnt lots of interesting stories.
Also loved the tip at the end of the tour about the view of St Paul's. Amazing!
Thanks for a great evening.
Clare Maheux
Wonderful, such an amazing tour, learnt SOO much along the way, would recommend it to everyone :) Good job guys !!!!
Benjamin Logue
We had a very pleasant and instructive time.
Thank you so much Richard for showing us the undiscovered London.
Alessia and Ferry
Really enjoyed the Tour ... incredible what you don't know about the heart of London City.
Will retrace the tour one day just to see the place when its alive !
Cheers
JLD
Please pass on my thanks to the guide of Secret Tour 15th April.
He was extremely clear, informative, had a good sense of humour and was most caring to all present in terms of keeping people out of the rain as much as possible.
The tour was most enjoyable.
Susan Lee
I have never experienced a Walking Tour but have always had "intented" to go on one.
I took the opportunity and was immensely glad that I DID!!
I thoroughly enjoyed every aspect of it!!
Would I recommend it to Family and Friends? YES!
This was a VERY INFORMATIVE AND ENJOYABLE 2 hours!
GREAT! WONDERFUL!
Richard was a VERY GOOD Tour Guide/Speaker and I intend on going on more Walking Tours with, hopefully, Richard 'at the helm'!
Thanking you
Denise Lloyd