EXPLORE LONDON BY PRIVATE CAR
If you would prefer to be taken on your tour around London with your own private car then we'd be happy to arrange it for you.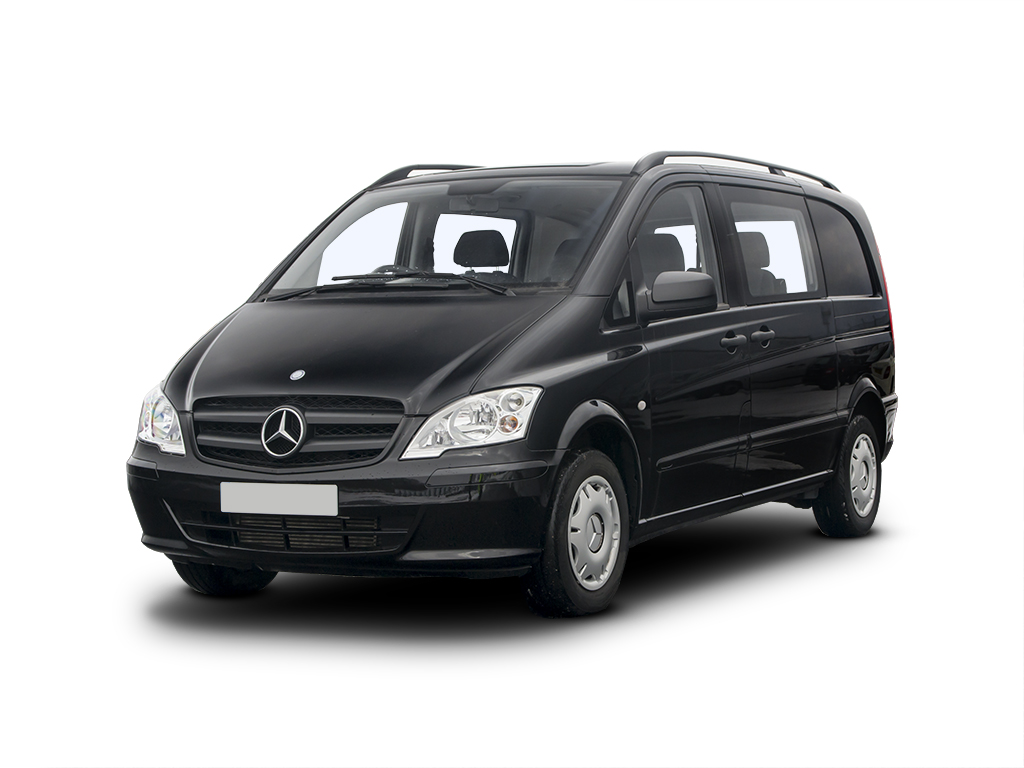 The vehicles that we use for private tours in London by car are brand-new Mercedes-Benz Vito Traveliner minibuses, which can accommodate 7 passengers plus your guide, and which offer you the luxury of plenty of space, thus enabling you to just sit back, relax and enjoy a comfortable sightseeing experience as you move around London.
The advantages of having a driver and a guide are that Richard can then concentrate on what he does well, guiding, and the driver can concentrate on what he does well, driving.
The result for you, the client, is that you have two skilled professionals who will work as a team to ensure that your day goes without a hitch and that you get a truly memorable tour around London that does what you want to do and goes where you want to go.
How's that for convenience?
WHY THIS IS BETTER THAN A DRIVER GUIDE
The problem with a driver who is also the guide is that he or she will have to concentrate on the road ahead (at least we hope they will!) and, as a result, their attention won't be directed 100% on providing you with an insightful and memorable tour.
With Richard's method, he and the driver are able to devote all their attention and energies to ensuring that you enjoy the best day ever.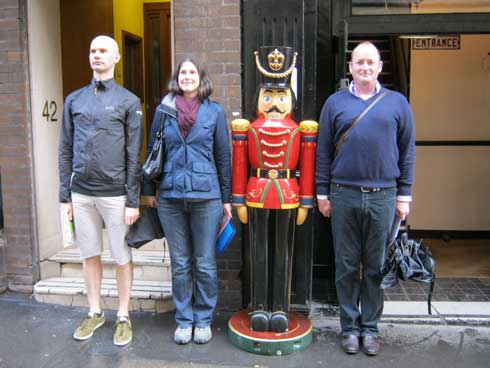 Richard can direct the driver and, should you see something that attracts your curiosity, the driver can drop us off at the first safe and available opportunity and we can go and have a look at it. The driver can then either wait for us, or drive around and then pick us up again once you've seen what you want to see.
In addition, when it comes to visiting places such as the Tower of London, Westminster Abbey, or St Paul's Cathedral, your driver/guide will need to find a parking space before being able to take you on your tour of the attraction in question.
With Richard's method you just get dropped off and taken straight in with the result that not one second of your precious time is wasted.
THERE ARE ALSO THE TRAFFIC JAMS
If, perchance, there is something going on in London - be it a protest march, a street parade, or even good old fashioned traffic congestion - if your driver is also your guide you have no choice but to sit it out and, as a consequence, miss valuable sightseeing time.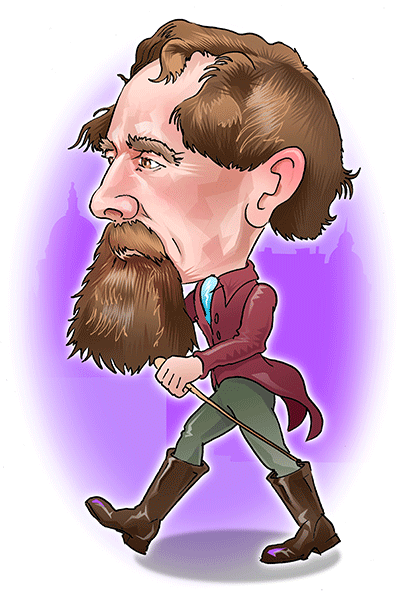 Should the same thing happen with Richard's method, he and the driver work as a team and are both dedicated to ensuring that your day goes without a hitch.
They'll go to work to ensure that any disruption to your schedule is kept to an absolute minimum.
If we do get stuck in a traffic jam Richard can set about finding a way around it, whilst the driver concentrates on getting through it.
And, if it looks like the traffic is not going to clear, we can just hop out and adopt the method of getting around that bygone Londoners, such as Charles Dickens, favoured, simply cut across London on foot.
Richard can then have the driver pick us up at a later location.
The result?
No wasted time, just a great day, all of which will be spent exploring London.
IT DOESN'T COST MORE
From a cost perspective it doesn't cost any more to hire a guide and a driver.
Indeed, it can prove slightly cheaper.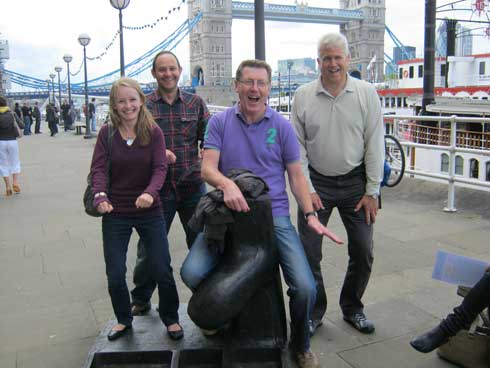 The companies we use to provide the vehicles for our private car tours in London are amongst the most respected in the field. Their drivers are all fully licensed by the relevant authorities, and Richard has personally checked them out to ensure that their vehicles are up to scratch and that their drivers are the sort of people he would want to spend a day with.
As a former reviewer for the Frommer's guide, Richard knows what to look for in a supplier, and he has applied the same demanding criteria to selecting the cars and drivers he is happy to work with as he did to selecting which companies to include in the Frommer's guide.
So you won't be hiring a car or driver that hasn't been checked out.
YOU'LL ENJOY A GREAT DAY
With Richard doing what he does best and the driver doing what he does best, the ingredients are all in place for you to do what you should be doing best on a private car tour around London, enjoying yourself!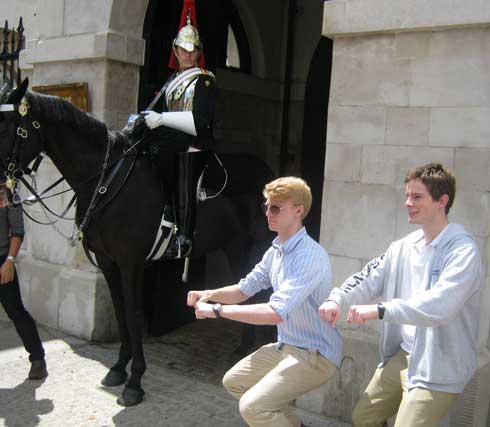 You will call the shots throughout the day, saying where you want to go, when, and where, you want to stop, and when you want to rest or have lunch.
And, these cars are so comfortable, and the drivers so skilled, that you'll be able to just sit back and relax, safe in the knowledge that you are in the hands of two skilled professionals whose priorities are your safety, comfort and enjoyment.
PLANNING YOUR CAR TOUR OF LONDON
To set the wheels in motion, just click on the "Enquiries and Bookings" button on the top right of the page, fill out the form and Richard will put together a tour that will be tailored to your exact requirements.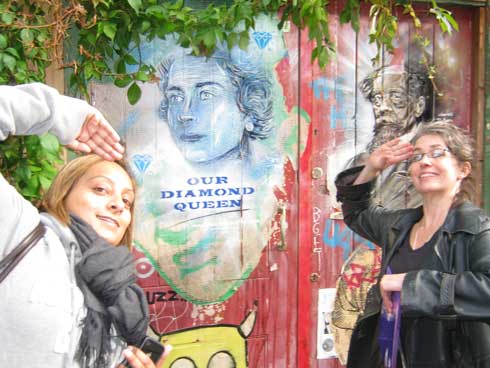 He will take care of arranging the car and, once the tour is booked, you'll have to do nothing more until, on the day of the tour itself, you will be met at the meeting point you have specified.
If you would prefer to chat on the phone before you make the booking then please feel free to call or send us an email and give us a convenient time to call you.
Your initial contact will be with Richard's wife, Joanne, who handles all the booking procedures and who is up to speed (so to speak) with every aspect of every tour that Richard offers.
On the day of the tour if there's anything you remember, or have read a about or heard about, simply mention it to Richard at any stage during your day, and, if it is do-able, we'll go and do it!
SO ENJOY A GREAT LONDON CAR TOUR
So, if you are looking for a private guided tour of London by car, and are looking for a truly memorable experience, why not get in touch and let us get to work creating the perfect tour for you.