Richard Jones has been guiding in London for over 30 years.
Indeed, he has spent what amounts to a professional lifetime taking people around London and, when he started his guiding career in the dim and distant early 1980's, he was one of the youngest guides in the business.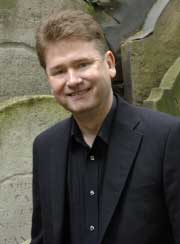 With his many years of study, his extensive guiding experience, his in depth knowledge of London's past and present, and his boundless enthusiasm, coupled with a genuine passion for his subject, he is the ideal companion to introduce you to the wonders of London on his enjoyable, informative and entertaining tours.
Indeed, having spent almost his entire professional life introducing visitors and Londoners alike to the sights and attractions of this great city, Richard has had plenty of time to perfect just the right mix of history, facts, fun and entertainment.
32 YEARS IN GUIDING
Since he conducted his first tour in June 1982, thousands of people have joined him on his widely acclaimed tours.
Clients have included families, couples and individuals looking for a fun and informative way to explore London and who want to see more of the city. Celebrities, such as the members of Green Day; major corporations, looking to provide their staff with an enjoyable way to explore their neighbourhood; social clubs who are looking for an entertaining day or night out with a difference; and coach companies offering trips to and around London.
Many of those who have joined Richard's tours over the years have become friends who return time and again to see more of London or to just chat over past experiences.
A PIONEERING FIGURE ON THE GUIDING SCENE
Richard has always been a pioneering figure on the London sightseeing scene and, over the years, he has been the originator of several tours.
He was, for example, the first guide to offer Beatles tours; his was the first company to offer Jack the Ripper Tours seven chilling nights a week; and he has written more books and appeared on more television programmes than almost any other guide in London.
A QUALIFIED BLUE BADGE TOURIST GUIDE
Richard is a fully qualified Blue Badge Guide, the highest accolade that can be awarded by the Institute of Tourist Guiding, the governing body for guides in England.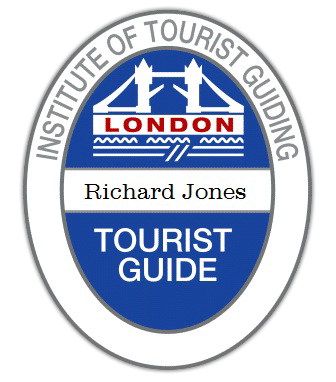 Holders of the Blue Badge undergo a strenuous in depth course, after which they are put through a series of rigorous practical and written exams designed to test their knowledge, competency and presentation skills.
Successful candidates are truly the crème de la crème of the guiding industry.
Indeed, a mark of the esteem in which Blue Badge Guides are held is reflected in the fact that they are the only external guides who are permitted to guide inside the Tower of London, St. Paul's Cathedral, Westminster Abbey, the Houses of Parliament and Windsor Castle.
THE AUTHOR OF OVER TWENTY BOOKS
Richard is also a prolific author and has written many acclaimed books on London and Britain.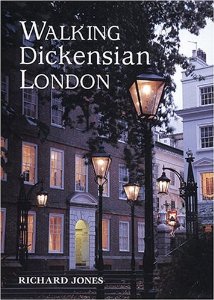 These include the international bestsellers Walking Haunted London and Haunted Britain and Ireland, the acclaimed Uncovering Jack the Ripper's London and Walking Dickensian London.
His other books include Myths and Legends of Britain and Ireland; Mystery Walks of Edinburgh and England's Favorite Cities.
He also wrote and presented the drama/documentaries Unmasking Jack the Ripper and The Man Who Murdered Sherlock Holmes.
APPEARANCES ON WORLDWIDE TELEVISION
Richard is frequently seen on television throughout the world. In Britain he has been seen on BBC1, ITV1, Channels 4 and 5 and Sky 1.
From 2003 to 2005 he was the historian on Living TV's hugely successful Most Haunted Live.
He then moved on to become the historian on Living TV's Ghost Towns and later, in 2011, he appeared on Michaela Strachan's Great British Ghosts on Yesterday.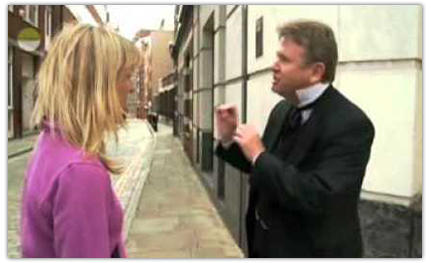 He was the historical adviser for, and appeared on, Vic Reeves Investigates Jack the Ripper on Sky1 and was a major contributor on the recent Channel Five documentary The Definitive jack the Ripper.
In 2010 he worked with legendary actor Sir Donald Sinden on his series of films on Great West End Theatres, for which he was given unrivalled backstage access to some of Theatreland's most historic theatres.
In June 2012 he presented segments for the Travel Channel's Hidden London Special and, in 2013, he guided Rory Bremner around Dickensian London for the programme Rory Bremner's Britain. He also appeared on Channel 4's Find My Past Charles Dickens special.
HE NEVER FORGETS YOU HAVE A CHOICE
So, when deciding who to take a London tour with, be sure to join the guide who, literally, wrote the books on London.
The guide whose name is synonymous with inspirational and entertaining tours. The guide who has a huge amount of practical experience and who is constantly honing and tweaking his tours to keep them fresh and up to date.
But, above all else, the guide who, when it comes to guiding in London, will never forget that you have a choice and who will, therefore, do his utmost to go the extra mile to ensure that the tour you take with him will be his best yet.