When it comes to London ghost tours Richard Jones is, very much, in a league of his own.
In fact no other guide can offer you the depth of expertise and the range of experience that Richard possesses.
Put simply, he is London's premier ghost walks guide with an impressive and unrivalled tally of acclaimed books on the supernatural, not to mention his regular appearances on Worldwide television discussing all aspects of the paranormal.
Indeed, it is testimony to the esteem in which Richard is held that many guides who offer ghost walks around London actually use his books as their reference and base their tour routes around his researches.
THE STREETS OF HAUNTED LONDON
Richard's ghostly London tour has been carefully planned out to ensure it is crammed full of fascinating history and genuinely haunted sites.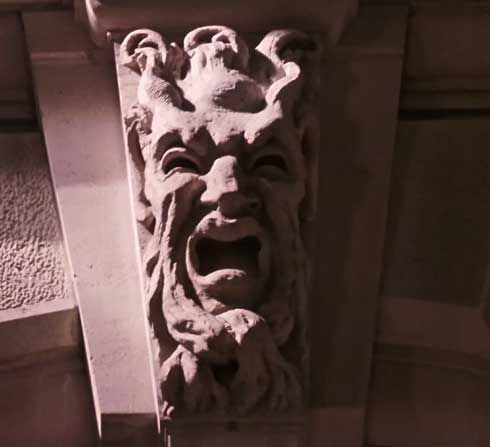 It begins with a visit to number 50 Berkeley Square, a building that long held the reputation for being the most haunted house in London. And, as you hear, for good reason. As you stand gazing up at its ink-black windows, Richard will tell you of the many ghostly occurrences that this ancient property has witnessed.
He'll even share with you his own experience of the house when, for an American TV documentary, he had to spend time alone in the room that, in the past, few who ventured into ever came out of sane or, sometimes, even alive!
A CAVALCADE OF GHOSTLY PLACES
From this marrow chilling start, Richard will, so to speak, spirit you off on a journey back in time, in the course of which you will pass houses and buildings that are steeped in history and hauntings.
You will stand on the corner where the journalist and broadcaster Nancy Spain had a ghostly encounter with the penny pinching phantom of an aristocratic old lady.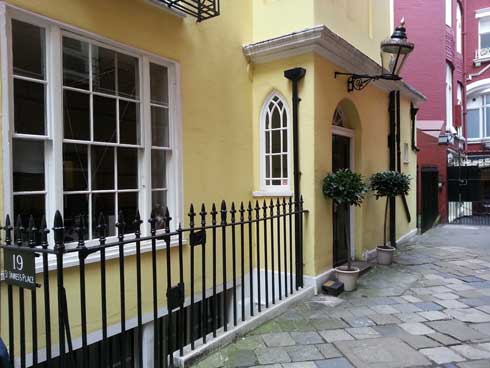 You will gaze up at the very window of the apartment where successive residents once lived in terror of the ghoulish figure that they came to know as the shadow man.
You will delve into the dark and sinister little courtyard where, in a celebrated Victorian haunting, a ghostly spinster returned from the grave to escort her dying sister on her final journey to the other side.
You will see some of the West End's most exclusive shops where paranormal activity aplenty is known to occur.
And, if all this is insufficient phantom fodder to chill you to the marrow and send cold shivers racing down your spine, then how about the site of the theatre to which the wraith of the wit Oscar Wilde made a ghostly return to inform a group of transfixed ghost hunters that "there is nothing more boring in life than death." Wise words Oscar, wise words!
LET'S GO DALLY WITH THE DEAD
On then to the next section of spectral London as we duck in and out of a sequence of timeless alleyways and courtyards where London's haunted history is writ large upon the ethereal fabric.
You will hear all manner of ghost stories about an eclectic mix of bygone resident that range from the noble to the ignoble, the fawned upon and the fawning, the famous and the long forgotten.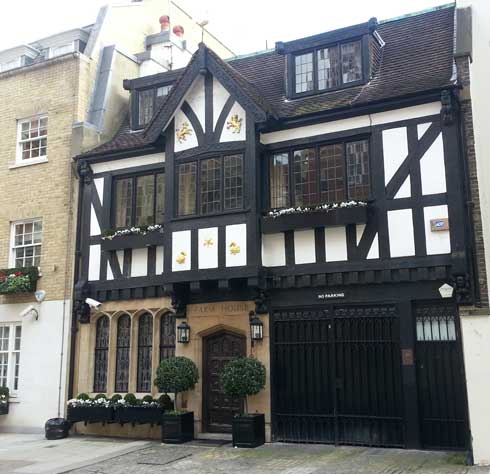 What they all share in common, however, is that each and every one of them has, quite literally, been dying to meet you and, for reasons that will be explained in the course of your journey into the hidden hinterland of haunted London, each of their spirits have remained trapped at the locations where their living selves found either infamy or ignomy, and their ghosts have been condemned to inhabit a twilit nether region that is neither of this world nor of the next.
These descents in to the darkness will deliver us to the formidable gates of a Tudor Palace where ghosts aplenty are known to roam the night hours, and where the spectral reverberations of a long ago murder echo down the centuries, in a decidedly direct and disturbing fashion, on the anniversary of the dastardly deed.
THE SINISTER TREE OF DEATH
Having gasped at the horrors that lurk behind the historic façade of the palace, we pass through a sinister tunnel and emerge into a gas lit park where we will begin our search for the ominous tree of death.
What long ago acts of infamy lie behind the dreadful reputation with which this tree is imbued?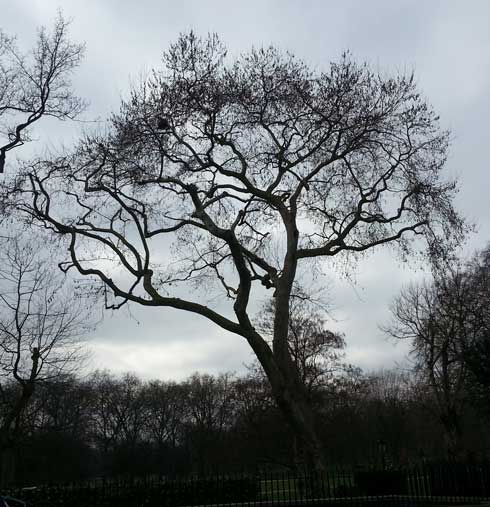 Who is the mysterious figure whose hovering phantom is sometimes seen floating sullenly alongside it?
The honest truth is that nobody knows.
Indeed, we're not even certain which of the many sinister looking trees is the actual one that is the possessor of the sinister reputation, a reputation so fearsome that even the birds give it a wide berth!
Which means the field is open for you to do a little supernatural sleuthing of our own as Richard invites you to use your psychic instincts to see if you can settle on which is the one of a group of trees that is the infamous tree of death. Yes, you get to choose!
HAUNTED ROYAL PALACES AND HOMES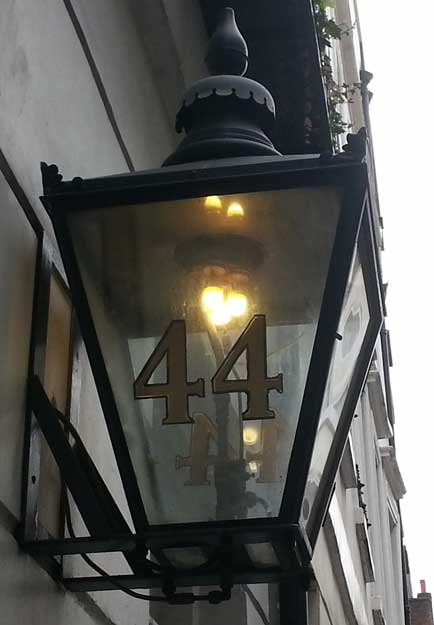 For the final section of our tour we head into the historic heart of Royal London to uncover the homes of monarchs, princes and princesses, and to hear of the ghosts that lurk behind their inviting Façades.
We also discuss the apparitions that appear inside the London abode of Prince Charles and Camilla, and the equally ethereal wraiths that roam the corridors of H.M. The Queen's London home, Buckingham Palace.
And, as if all this weren't chilling enough, we even delve into another Royal park to see if we can persuade the headless spectre, that is known to lurk beneath the dark, rippling waters of its creepy lake, to rise from the murky depths and honour us with an appearance.
WE END IN A HAUNTED PUB
Then, following a brief walk to one of London's most expensive and exclusive residential neighbourhood, we will find our way into a tucked away mews where, located in as a sleepy a corner of the Metropolis as you could wish to encounter, we will cross the threshold of a pub that has long held the reputation of being one of the area's most haunted hostelries.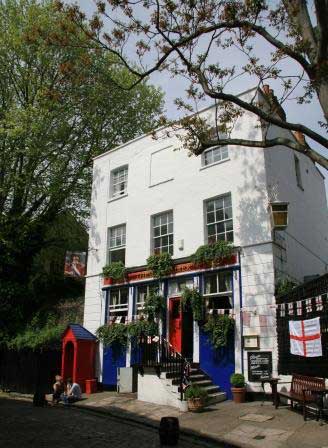 It is a true throwback to a bygone age and Richard has filmed inside here on many occasions so he is up to date on every ghostly manifestation, not to mention every one of the spirits, which are known to lurk behind the bar of this tiny and historic little tavern.
What better place could there be to sit and wind down after a chilling few hours exploring the streets, alleyways and buildings of haunted London?
Crouched beneath its low ceilings, you can chat over the events of the night and, should the mood take you, even start sharing your own ghostly experiences over a beverage of your choice.
And, since the pub also possesses one of London's smallest and quaintest little restaurants, you can even end your tour by sampling its haunted hospitality with a mouthwatering dish from its traditionally British menu.
Cheers and chills!