OYSTER CARDS MAKE TRAVEL A BREEZE
You can buy a paper ticket, or a one day Travel Card, to get around London and both will do for your London tour with Richard.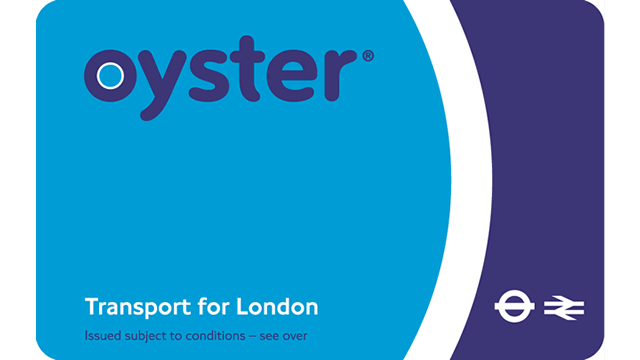 However, the cheapest and most convenient way of getting around is to do what the majority of Londoners do and purchase an Oyster Card.
These cards make travel as hassle free as is possible and, they're valid on both the underground and busses, as well as on the Docklands Light Railway.
They're also cheaper than the alternatives.
PRESS, PASS, TRAVEL
With an Oyster Card, you simply have to press your card against the readers at the barriers on the Underground system, or against the readers by the drivers booth when you board a bus.
The system then charges you the appropriate fare.
Using an Oyster Card means that you don't have to worry about going out of the zone that you have paid for, since the system bills you accordingly no matter where you travel.
So, for example, if half way through the day you decide that you'd like to take a look at Hampstead, or some other outlying part of London, there's no need to buy another ticket.
It's as hassle free as that!
YOU'RE THEN ALL SET FOR A GREAT DAY OUT
Once you have your Oyster Card you can use it for those parts of the tour in which we'll be travelling by underground or on a bus.
In so doing there'll be no waiting in line to purchase a ticket, no fumbling around for cash or looking for your credit or debit card.
It's just out, press, walk through, put the card away and travel!
HOW MUCH DOES IT COST
For a full day tour with Richard around Central London £10 credit should suffice, as this will cover Zone one and two.
However, if you're intending to travel around London under your own steam during your stay then it's probably best to add £30 worth of credit to your Oyster Card. You can always add more credit during your stay in London.
HOW TO BUY
The easiest way to purchase an Oyster Card is via the Transport For London(TFL) website.
They'll even mail your card out to you once you've bought it.
The website has a lot more information about the benefits of the Oyster Card and also has details of the alternative methods of payment available to you.
To visit the TFL website please click here.
RICHARD WILL HAPPILY HELP
Richard will be more than happy to show you how the Oyster Cards work, although, to be honest, there is really very little to them.
As mentioned earlier it's a case of out, press, walk through, put away, travel.